Maa Bhoomi Telangana: Telangana government in association with NIC Hyderabad has developed an online land record website for the state. The website is launched in the month of February 2016 and can be accessed at mabhoomi.telangana.gov.in.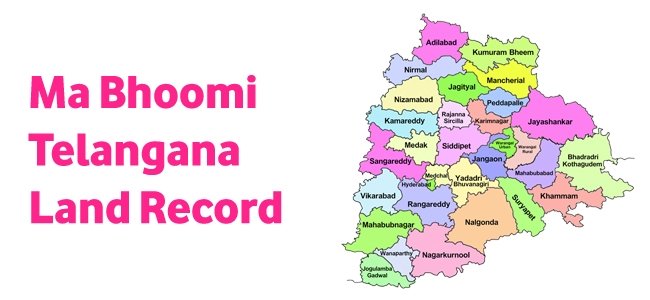 Maa Bhoomi Telangana Website
The website is an effort of state government towards good governance. The website is designed and developed to provide following details / facilities to Telangana state people.
Your pahani (మీ పహాణి)
Village pahani (గ్రామ పహాణి)
Your ROR1-B (మీ ఆర్ఓఆర్1-బి)
Grama ROR1-B (గ్రామ ఆర్ఓఆర్1-బి)
Linking Aadhaar (ఆధార్ లింకింగ్)
Tippan (టిప్పన్)
Register complaints (ఫిర్యాదుల నమోదు)
Complaint Status (ఫిర్యాదు స్థితి)
How to check Pahani on Maa Bhoomi Telangana site?
Pahani (RTC) is a very important revenue records, as it contains details of land such as owners' details, area, assessment, water rate, soil type, nature of possession of the Land, Liabilities, Tenancy and Crops grown, etc.
Go to official website of Telangana land records mabhoomi.telangana.gov.in.
Click on 'Our Pahani' link under 'Pahani' on the menu bar.
You can search your Pahani by Survey Number or Account Number or Aadhar Number or Name Holders. Select any of options given their as per information ready with you.
Select District Name, Zone Name and Village Name where your property / land is located.
Select/Enter Survey Number.
Click submit button to generate Pahani.
How to check 1B Record on Maa Bhoomi Telangana site?
Follow the same steps given above except second steps. In second step you have to click 'Our ROR1-B' link under '1B' on the menu bar.